The Most Exciting Things Coming To Netflix In 2017
Here's what to binge-watch next year!
by Jordan Jackson of Reviewed.com
After the doom and gloom of 2016, there's a lot of pressure for 2017 to be, well, better. In life, there are no promises, but at least there will be plenty of amazing movies and shows to watch.
So, whatever happens next year, here's some of the best new stuff you'll be able to stream on Netflix. From classic movies to binge-worthy shows, there's a little bit of something for everyone. Go on, stave off the cold and dark. Stream a little something.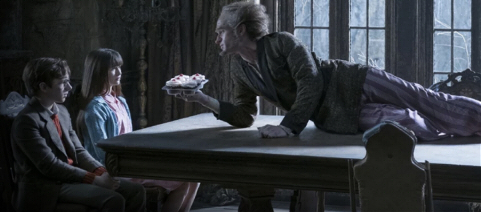 A Series of Unfortunate Events: At last, the eight-episode first season of the show based on Daniel Handler (alias Lemony Snicket)'s bestselling series of tragic books is rolling out! The Netflix-exclusive show features big names like Neil Patrick Harris and Joan Cusack.

Love (Season 2): Judd Apatow's romantic comedy series is coming back for a second season early in 2017. Realistic and engrossing, it's worth watching the first season if you haven't already—that way, you'll be ready for season two.

Iron Fist: Come March, Marvel's next superhero series will follow Danny Rand as he uses his kung fu mastery and, well, Iron Fist to fight crime.

Bee Movie: Jerry Seinfeld wrote and starred in this witty animated picture. It's all about breaking the norm and taking your own path—very fitting for the new year.

Braveheart: If you like your movies to operate on an epic scale, Netflix will soon be adding the '90's war film starring director Mel Gibson.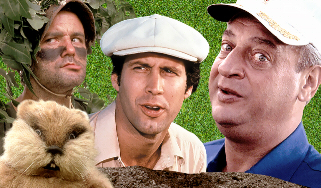 Caddyshack: With a huge cult following from comedy and sports fans alike, Caddyshack boasts an all-star line-up that includes Michael O'Keefe, Chevy Chase, Rodney Dangerfield, Ted Knight, and Bill Murray.



Never Say Never: Aw, back to the days of little Bieber! The film follows the pop star on the week leading up to a sold-out performance at Madison Square Garden. Viewers can sing along to JB's classic hits and get a behind-the-scenes glimpse at his My World Tour.


E.T. the Extra-Terrestrial: This iconic film landed young Drew Barrymore on the Hollywood map. Cue the nostalgia!

Vanilla Sky: Vanilla Sky stars Tom Cruise, Penelope Cruz, and Cameron Diaz with Jason Lee and Kurt Russell—but no big deal or anything. The award-winning film flirts between the lines of romance and sci-fi.

One Day at a Time: Coming January 6, the sitcom is a Netflix original remake of a 1975 series of the same name. The sitcom follows three generations of a Cuban-American family living inside the same house. Think a hardworking mom, teen daughter, tween son, and old-school grandmother. The show is revamped and ready to be viewed!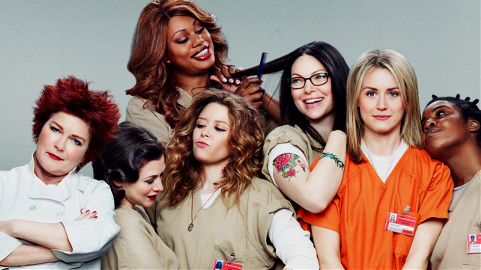 Later in the year get ready for new seasons of Orange is the New Black, Hot Wet American Summer, Stranger Things, Narcos, and Master of None. Yep, 2017 is full of Netflix goodies!